Get Involved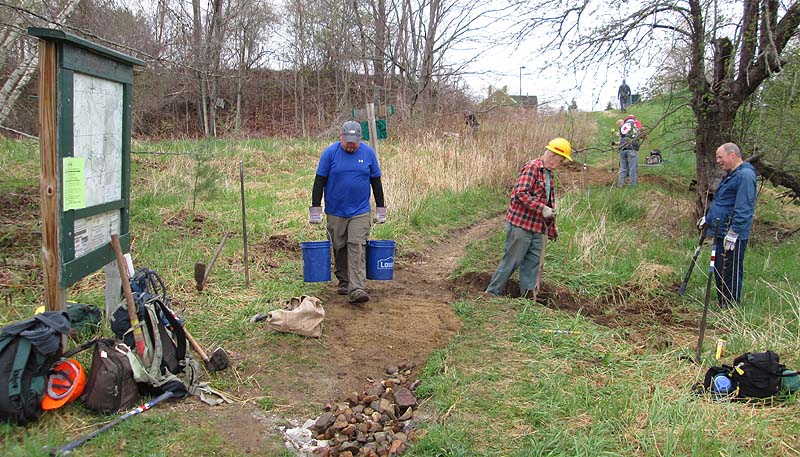 As an all-volunteer organization, we are always looking for help!
We conduct numerous trail maintenance days each year, and we post information about the events on this site and on our Facebook page. For all work days, please wear boots and pants, and bring gloves, beverages of choice, and lunch. All ages are welcome and no previous experience is necessary! Common tasks include digging gravel, quarrying rock, constructing waterbars, and installing rock steps. If you have questions about volunteering, please feel free to contact us.
We also have an "Adopt-A-Trail" program where individuals or organizations can "adopt" a trail. Responsibilities include removing blowdowns, brushing, blazing, and cleaning waterbars. All adopters must be members of BRATTS (membership is free!). If you're interested in becoming a trail adopter, please contact belknapadoptatrail@gmail.com.
To become a member of BRATTS, please complete the Membership Application (membership is free!).
You can view our Trail Tending guide here.
---
Belknap Range Trail Tenders is a New Hampshire-based 501c(3) non-profit organization.