Welcome to the Belknap Range Trail Tenders Web Site!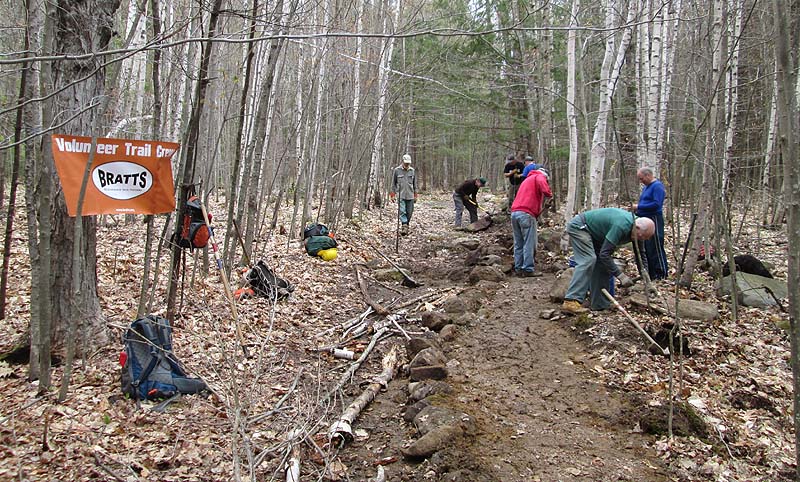 Belknap Range Trail Tenders ("BRATTS") is group of volunteers of all ages, backgrounds and skills whose goal is the maintenance of hiking trails in the Belknap Range of New Hampshire.
We are a 501c(3) non-profit independent hiking trail maintenance organization with relationships with organizations with public and private landowners. We have trail crew and Adopt-A-Trail programs that develop and utilize best management practices for the protection of the trails and the environment.
You can help us help the Belknaps by volunteering with us or providing a tax-deductable donation.
2022 Annual Report
---
Belknap Range Trail Tenders is a New Hampshire-based 501c(3) non-profit organization.